To celebrate our joining forces with Handybook, we have special prices with up to 50% discounts all this week!
High Quality Eco-friendly Cleaning
Get your home cleaned the right way. Exec cleaners work in teams of two with eco-friendly products!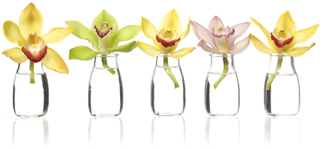 ---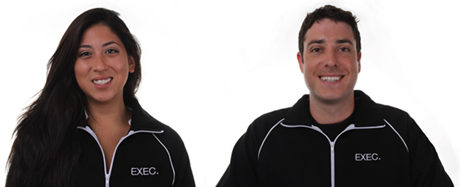 Professional, Trained Cleaners
It's hard to find a good maid. That's why our cleaners must pass rigorous cleaning exams, and they're all fully vetted.
---
What people are saying about our Kirkland house cleaning service
Who knew that hiring a cleaning service was the solution to half the problems my fiancé and I had after moving in together? No more arguing about dishes or who should take out the trash—Exec Cleaning takes care of all of it so we can focus on sharing important life experiences together.
-- Caitlin S.
I was about to board a flight and got a text from my roommate saying that she would clean up tomorrow from her party last night. A messy house was the last thing I wanted to deal with when I got home, so I used in-flight wi-fi to book an appointment for that afternoon. Exec Cleaning arrived just as I got home and professionally cleaned the place in no time!
-- Rob S.
No more searching on Craigslist, no more hoping a friend shares a good housekeeper. Exec Cleaning has rocked it each and every time, freeing up time for me to do what I love.
-- Brian S.
---
Frequently Asked Questions
What should I expect from an Exec cleaning?
Exec will leave your home clean from top to bottom. We'll take care of your kitchen, bathrooms, bedrooms, and living areas. Check our services page for the full list of what's included.
---
How can I be sure your cleaners are trustworthy?
Our cleaning teams are made of experienced, background checked cleaners who are interviewed and vetted in-person!
---
How does online booking work?
Simply tell us your number of bedrooms and bathrooms, enter your address, and you'll see a list of availability! Booking takes only a minute.
---
What are your hours?
Everyday 9am-9pm.
---
Do I have to be home during my appointment?
Entirely up to you! If you'd like our cleaners to use a key you've hidden, simply leave a note in your booking.
---
Do you bring cleaning supplies?
Yes! Our cleaners come fully stocked with supplies.
---
Do you offer green cleanings?
Yes! Our cleaning teams use only eco-friendly supplies.
---
How do I pay for my cleaning?
After the job is completed your credit card will be charged.
---
Can I reschedule once I've booked?
Yes! Simply delete the old job and book a new one.
---
Do I need to tip the cleaners?
No, tip is included in the price.
---