To celebrate our joining forces with Handybook, we have special prices with up to 50% discounts all this week!
No Date on Valentines Day? (Flowchart)
By Karen Cheng, Designer at Exec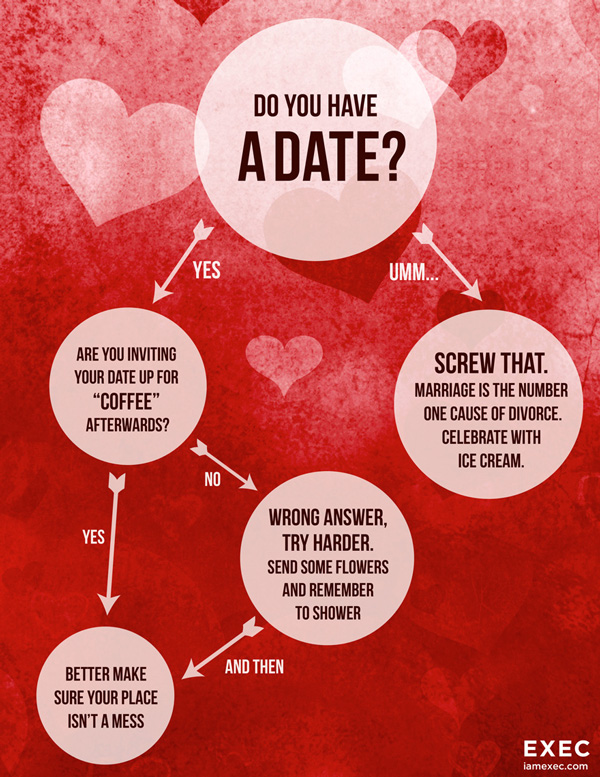 Book a cleaning
We'll get down and dirty so you can get down and dirty. Book here.
Send flowers
It's not the size of the bouquet that matters, it's how you use it. Send flowers.
Get me ice cream
Tastes better than tears. Get ice cream
Want to embed this flowchart on your site?
Simple Link

Full Size Image (600x777)

---
We just launched our new house cleaning service in San Diego. Try us out!
Posted February 07, 2013
---
comments powered by